Need for AIDC Solutions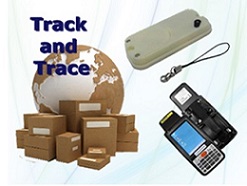 Multiple industries today face challenges within their workflows in terms of traceability of assets that are mobile and geographically spread out. Such barriers create problems such as asset leakages, proliferation of spurious parts into the supply chain, low operational efficiencies etc.

For e.g. it is estimated that in India, the auto-parts industry alone suffers from a loss to the tune of INR 6000 crores every year due to spurious parts and those are conservative estimates. Similar figures have been estimated for the pharmaceutical industry as well, where various studies estimate the damage ranging from 1-10% of drugs retailed.

In areas such as hospitals, the problem is of a different kind. Today hospitals are grappling with challenges to map out patient flows within their premises and maintain accurate databases. Such databases allow hospitals to improve their operational costs and also achieve better compliance in order to move towards a protocol based healthcare delivery model.

Fortunately, there are technology enabled solutions to overcome these challenges using what has now come to be known as AIDC (Auto-identification and data capture) technologies. These technologies combine data capturing hardware such as bar-codes and RFIDs along with software to allow organizations have a better handle on their assets across workflows.

Globally, AIDC technologies have been used across verticals to streamline asset management for Fixed Asset Management, Inventory Management, Stock and warehouse management. However organizations have to keep in mind that for maximum RoI on their investments in such technologies, certain key success factors for effective track and trace have to be kept in mind:

• Holistic approach to the problem starting from studying business processes

• Choice of optimal hardware configurations taking into consideration costs, usage environment etc.

• Integration of captured data with legacy enterprise applications like ERP

Tareta combines all these into our solutions for the industry to give our clients the twin benefits of better visibility and efficiency.